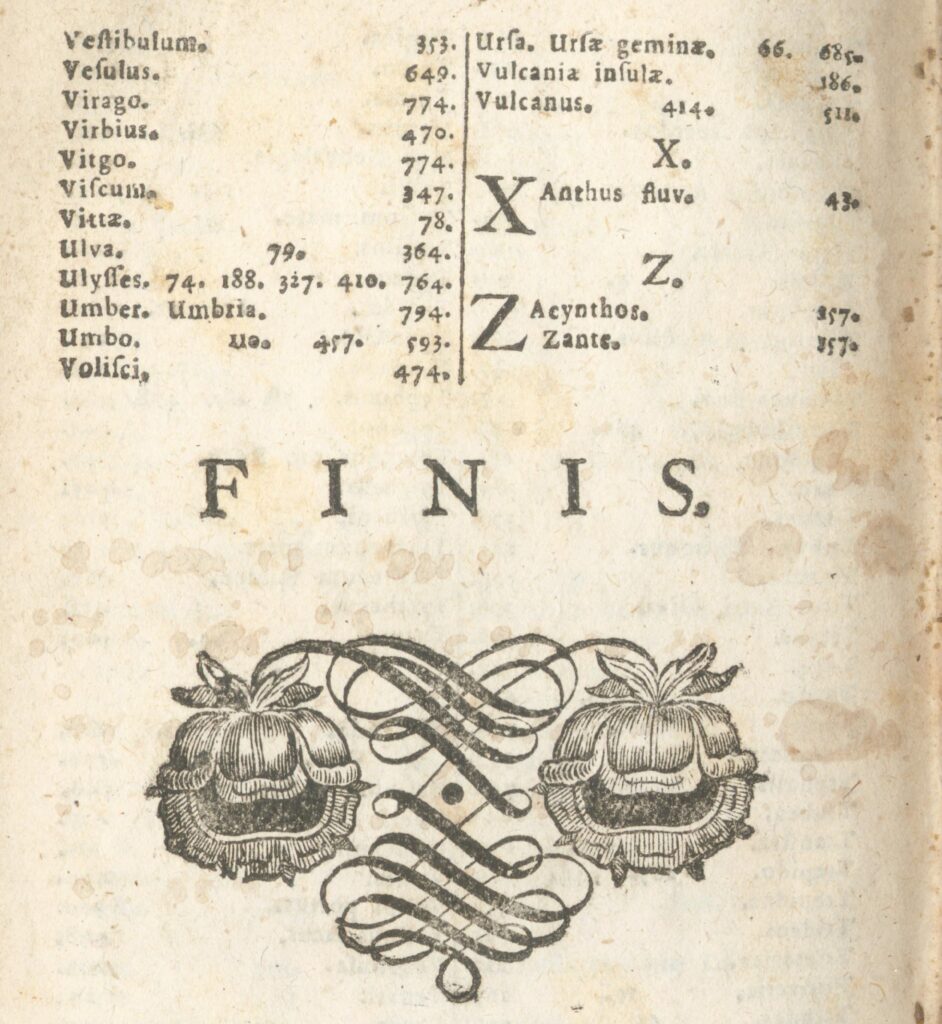 ---
Why Hire an Indexer
After working for months and years, it can be difficult to have the distance needed for writing an index. You know your work the best, but sometimes the author can be so close to the project that explaining it to the uninitiated results in gaps and leaps of logic.
An index serves two audiences simultaneously:
those who've read your work and are returning to look something up, and
those who've not read it and are looking for a specific idea or to decide whether your book is worth the investment of time and money.
This is where hiring a professional indexer becomes particularly valuable. Indexers are trained to think about your book's terminology from both perspectives. Indexers think about how someone new might phrase a search. For example, in a book on early Christianity, a student might look up "heresy," while a scholar would turn to "Manichaeism," while someone who'd already read the book would remember the author had said something somewhere about Manichaeism's influence on the medieval Orléans heresy. A professional indexer not only indexes all these terms, but provides signposts within the index to help readers navigate to the most useful information for their inquiries (without filling two columns with subheadings for "heresy").
Professional indexers are also trained in the minutiae of indexing. Indexers consider
questions of usability (how many page numbers after a heading becomes too many for a reader to tackle?),
language (should it be the American South or the US South? September 11th or September 11, 2001, 9/11, or terrorist attack of September 11th?), and
whether or not a book about dogs should have "dogs" as an index entry (after all, wouldn't the entire book then go under that entry? Yet usability studies show a majority of first-time users will search for "dogs" upon picking up the book).
Indexers invest in the training to handle these quandaries and the software to make a professional index.
Reviewers notice good indexes.
Reviewers also grumble about the bad ones.
Those books without indexes at all don't get off much better.
Let's not forget perhaps the most important reason to hire an indexer: you're tired of looking at this darn book! Proofs are coming back, the next project beckons, and you just want to see it bound and in print. The thought of wrestling an index from the text can feel exhausting after shepherding your creation along for so long.
All of which gives rise to the question: Why hire me?
---
Why Hire Me
The basics:
I've trained in indexing at Toronto Metropolitan (formerly Ryerson) University, under the former president of the Indexing Society of Canada/Société canadienne d'indexation (ISC/SCI).
I am the co-president of ISC/SCI; I am a member in good standing of the American Society for Indexing and History/Archaeology Indexers.
I continue to hone my skills through conferences and professional development seminars.
The specifics:
As a medieval historian, I've spent the last 20+ years pouring over one type of index or another. As first a Master's student, then a PhD candidate, I not only found indexes invaluable, I learned how to read them and what made one better than another. My office collected many self-made indexes to supplement what I'd found at the back of books (upon occasion, these came entirely from scratch as not a few texts lacked a subject index of any sort).
As an academic scholar, I'm familiar with the structure and argumentation of academic texts as well as the multiple audiences they serve. View my academic cv.
Years of teaching undergraduates and presenting my research at interdisciplinary conferences has given me an appreciation for conveying esoteric information to the non-specialist. That practical experience has been enhanced by my training and experience as a copy editor, where plain language is embraced, without loss of meaning or specificity.
My research background gives me familiarity with multiple academic genres. A former professor of medieval history, my research found me in the library stacks reading history (of course), theology, religious studies, anthropology, archaeology, sociology, literature, art history, music history, and modern bacteriology.
I am an avid gamer and voracious reader. I find working on gaming texts and trade non-fiction a true joy.
The obvious:
I am a professional. You can expect clear and prompt communication, adherence to deadlines, and delivery of a quality product.
Read what others have had to say about me.
---
My Experience
What follows is a non-exhaustive list of books I have indexed.
Books marked with ** are embedded indexing projects.
| | |
| --- | --- |
| Audretsch, David B., et al., eds. Developments in Entrepreneurial Finance and Technology. Cheltenham, UK: Edward Elgar Publishing, 2022. | |
| Becker, Ann M. Smallpox in Washington's Army: Disease, War, and Society during the Revolutionary War. Lanham, MD: Lexington Books, 2023. | |
| ** Clark, Joseph M. H. Veracruz and the Caribbean in the Seventeenth Century. Cambridge: Cambridge University Press, 2023. | |
| Cook, Rebecca J., ed. Frontiers of Gender Equality: Transnational Legal Perspectives. Philadelphia: University of Pennsylvania Press, 2023. [Table of Cases and Table of Legislation Index Only] | |
| Corley, Pamela C., Amy Steigerwalt, and Artemus Ward, eds. When Dissents Matter: Judicial Dialogue through US Supreme Court Opinions. University of Virginia Press, 2023. | |
| Crosbie, Thomas. Military Politics: New Perspectives. New York: Berghahn Books, 2023. | |
| Deman, Andrew. The Claremont Run: Subverting Gender in the X-Men. University of Texas Press, 2023. | |
| ** Gillingham, Lauren. Fashionable Fictions and the Currency of the Nineteenth-Century British Novel. Cambridge: Cambridge University Press, 2024. | |
| ** Hampton, Alexander J.B. and Douglas Hendley, eds. The Cambridge Companion to Christianity and the Environment. Cambridge: Cambridge University Press, 2022. | |
| ** Hampton, Alexander J.B., ed. Friedrich Heinrich Jacobi and the Ends of the Enlightenment: Religion, Philosophy, and Reason at the Crux of Modernity. Cambridge: Cambridge University Press, 2023. | |
| Horowitz, Gabriel. Nature Fantasies: Decolonization and Biopolitics in Latin America. Bucknell University Press, 2024. | |
| Kreindler, Simon. The Sephardi Jews of Barbados (1627 to 1934). Self-published, 2022. | |
| ** Krueger, Roberta L., ed. The New Cambridge Companion to Medieval Romance. Cambridge: Cambridge University Press, 2023. | |
| McManus, Stuart M. Jesuit World Philology & the Birth of Comparative Grammar: The "Inua Indica" of Ignazio Arcamone SJ. | |
| Muhareb, Mahmoud. The Jewish Agency and Syria during the Arab Revolt: Secret Meetings and Negotiations. London: I.B. Tauris, 2023. | |
| Raymond, Claire. "Social Dirt, Liminality, and the Adjunct Predicament," book chapter. Indiana University Press, 2023. | |
| Sanderson, Jimmy. Corruption and Scandal in American Sports: Causes and Consequences. Santa Barbara, CA: ABC-CLIO, 2023. | |
| Sanderson, Jimmy and Melinda R. Weathers, eds. Health Communication and Sport: Connections, Applications, and Opportunities. Lanham, MD: Lexington Books, 2022. | |
| Schmidt, Benjamin, Sean Sweetman, and Briana Garcia. Creating Natural Form: Restorative Art Theory and Application. Tuesday Evening Publications, 2022. | |
| ** Shelford, April. A Caribbean Enlightenment. Cambridge: Cambridge University Press, 2023. | |
| ** Ullstrom, Stephen. Book Indexing. Edmonton, AB: Anthimus Press, 2023. | |
| Walker, Brett L. Yukikaze's War: An Imperial Japanese Navy Destroyer and World War II on the Pacific. Cambridge: Cambridge University Press, 2023. | |
| Williams, Deanne. Girl Culture in the Middle Ages and Renaissance: Performance and Pedagogy. London: Arden Shakespeare/Bloomsbury, 2023. | |
| Woolley, Samuel. Manufacturing Consensus: Understanding Propaganda in the Era of Automation and Anonymity. New Haven, CT: Yale University Press, 2023. | |
---
Specialties
A former professor of history, my specialty is in the academic humanities.
I work with both traditional back-of-book indexes and embedded indexes (both for Word and InDesign).
List of topics (non-exhaustive):
Anthropology
Archaeology
Biography
Early Modern Studies
Europe
Gaming
Gender Studies
History
International Relations
Legal History
Literature
Medieval Studies
Memoir
Natural Sciences (trade)
Philosophy
Politics
Religious Studies
Sociology
Theology
United States
Writing Craft
---
Sample Indexes
All indexes are my own creations. I have anonymized the material for the purpose of publicly posting them.
---
Rates
I charge rates competitive with the industry standard. Rates are calculated for each project independently. Factors include length, time allowed for completion, density of index required, embedded vs traditional back-of-book, and trade vs scholarly publication.
In order to provide an accurate estimate, I request a sample chapter in advance of finalizing the contract.
Typically, for a traditional (non-embedded) back-of-book index to a work in the scholarly humanities, rates run between $6.50 CAD and $11 CAD per 250 words. Thus, for a book that is 100,000 indexable words (this includes the introduction, all chapters, and conclusion; appendixes are typically not indexed unless separately negotiated), a client can expect the project fee to run between $2,600 and $4,400 (plus tax).
My fee includes two hours of editing of the index after submission, should you desire any changes made. Editing work beyond two hours is billed at an hourly rate.
If you're looking at these rates and considering indexing your own book due to the costs involved, don't go yet! I offer an Index Review and Edit package. This includes
Evaluation of index for consistency in language, style, and punctuation
Application of best indexing practices, including

Noting where subheadings would be useful
Ensuring material is properly double-posted
Evaluating and, if necessary, creating cross-references (both See and See also)

Evaluation of language for the user's benefit and suggesting alternative terms where appropriate
Costs for the Index Review and Edit package range from $300 to $600, depending on length of index and subject matter. This package does not include a full reading of your book, though I do ask that you send your introduction, first chapter, conclusion, and table of contents. The purpose of the package is to evaluate your index from the perspective of a new user or one with only light familiarity with your book (as well as from the perspective of an experienced indexer). Index reviews typically take 2-3 business days.
---