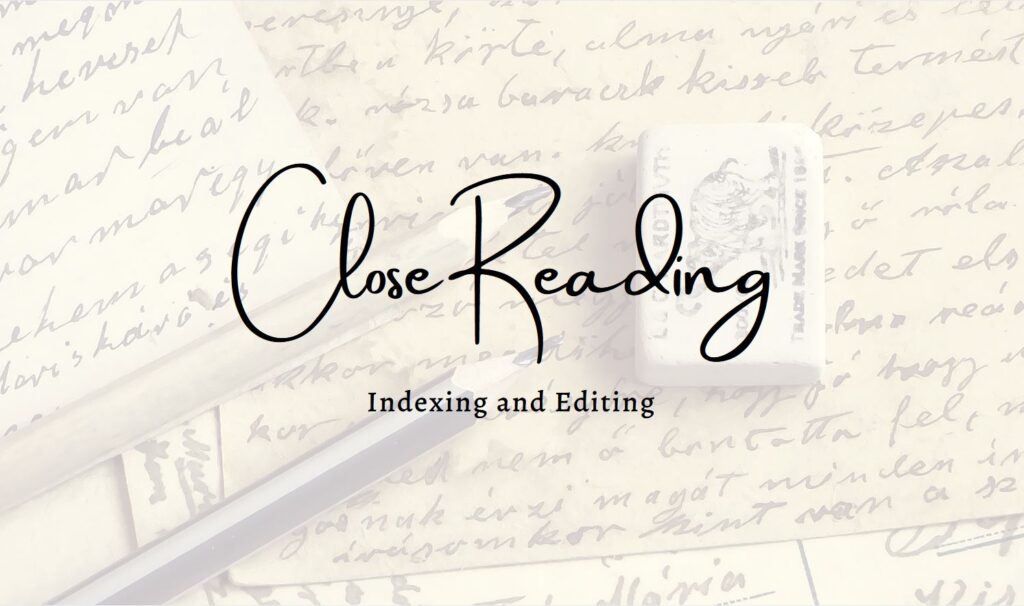 Close Reading Indexing and Editing
Professional indexing, copyediting, and proofreading of academic and trade nonfiction works
---
I have trusted Jolanta to index two large multiauthor volumes for Cambridge University Press. Both projects involved contributions from a variety of disciplines and the terminological challenge this can entail. Jolanta has the perceptive eye for detail that these projects require. Both indexes were produced on time, and allowed the publication process to proceed seamlessly. I recommend her to anyone in the humanities.

Dr. Alexander J. B. Hampton
Assistant Professor
University of Toronto
---
Blog Posts
Indexers Book Club

For nearly a year, I've been running a book club for indexers. It started as a way to hold myself accountable for reading the various guidebooks on indexing I'd heard about during my training. Since then, it's become a supportive community for new and established indexers where we wrestle with tricky indexing concepts, learn from …

Read more

5 Reasons to Hire a Professional Indexer

Finally, you can see the finish line. You've spent months if not years writing your book, sent it through multiple rounds of editing, from the developmental to copyediting, and now it's in the final stage of proofreading before being sent to the printer. All that's left is to review the proofs and append that index. No sweat. You know what you wrote, how hard can it be to run a quick search in Word for the key ideas and alphabetize them? Heck, even a grad student can do it!  You could do that, but both you and your publisher are likely to be unhappy with the end result.
---
Social Media
Mastodon: @[email protected]
Twitter: @medievalnotary
Instagram: @CloseReadingIndexing