For nearly a year, I've been running a book club for indexers. It started as a way to hold myself accountable for reading the various guidebooks on indexing I'd heard about during my training. Since then, it's become a supportive community for new and established indexers where we wrestle with tricky indexing concepts, learn from each other, and connect with colleagues in an otherwise isolated profession.
I run the group as a MIG (member initiated group) through ISC/SCI. While that group isn't open to the general public, that's not to say there can't be a shadow read-along community. Maybe it'll inspire others to start book groups of their own. And if not, I get a handy place to keep track of what the group's been up to.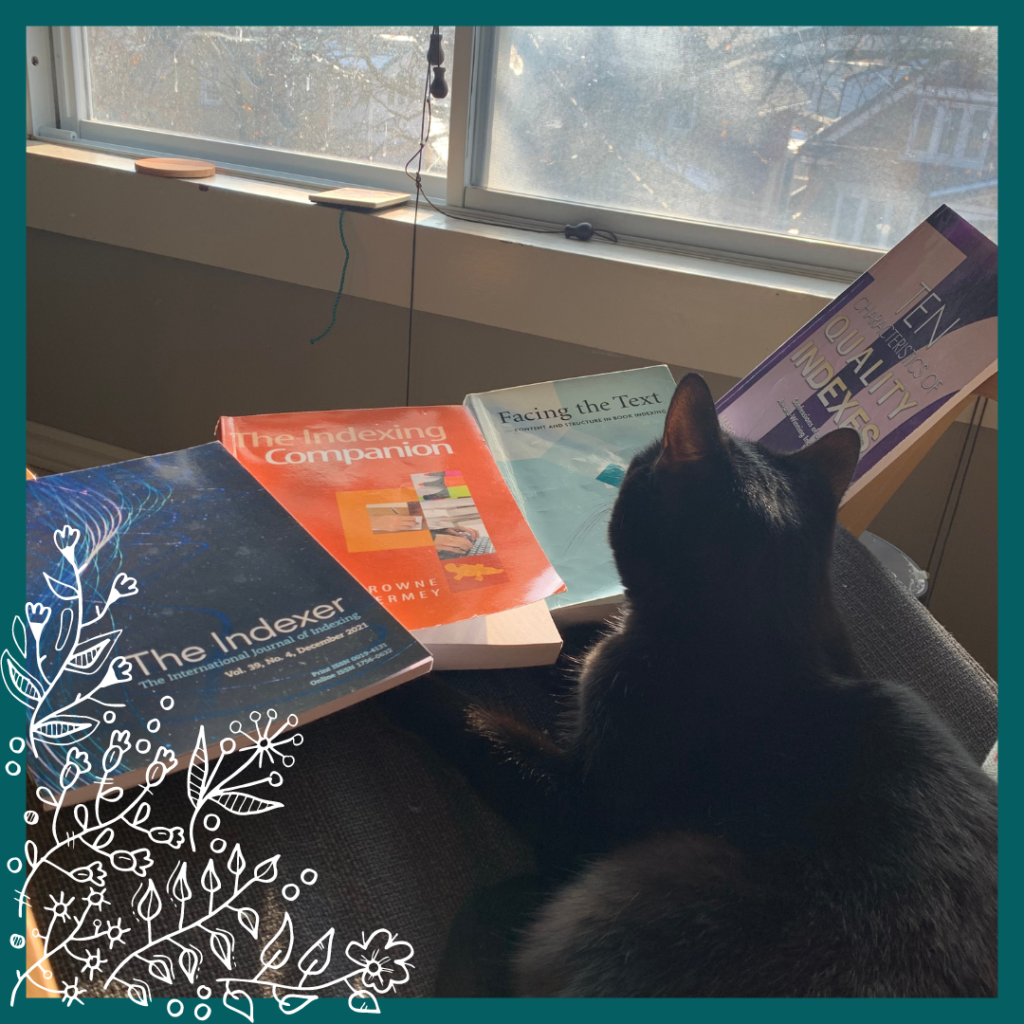 Currently, the group is reading Browne and Jermey's The Indexing Companion, while also working through exercises in the companion workbook. For our upcoming meeting on November 28th, we'll be tackling chapter 4 and exercises 4.2, 4.8, 4.11, and 4.13.
---
Glenda Browne and Jon Jermey, The Indexing Companion and The Indexing Companion Workbook
Margie Towery, Ten Characteristics of Quality Indexes: Confessions of an Award-Winning Indexer
Do Mi Stauber, Facing the Text: Content and Structure in Book Indexing
Dearnley, "Words and Pictures"
Stewart, "Pictures into Words"
Kelly, "Linked Data and Music"
Boehm, "Twenty-five Years of History Indexing: A Practitioner's Report"
Sassen, "History Indexes Reviewed"
Wittmann, "Subheadings in Award-Winning Indexes"
Johncocks, "New Technology and Public Perceptions"
Wright, "Digital Trends"
(there were others, but I haven't re-discovered them all)